In the old town of Pampaneria, we can find the workshop, located in a house that is over 300 years old. It is the oldest textile artisian sorkshop in the area and it has been in operation for over 35 years.
The workshop has one high-wrap loom and three low-warp looms with flying shuttles. The weaving system dates from the end of the 18th century.
Mercedes Carrascosa
Mercedes Carrascosa is a native artisan from Pampaneira, in the Alpujarra of Granada. She follows in the footsteps and the traditions of her artisan family.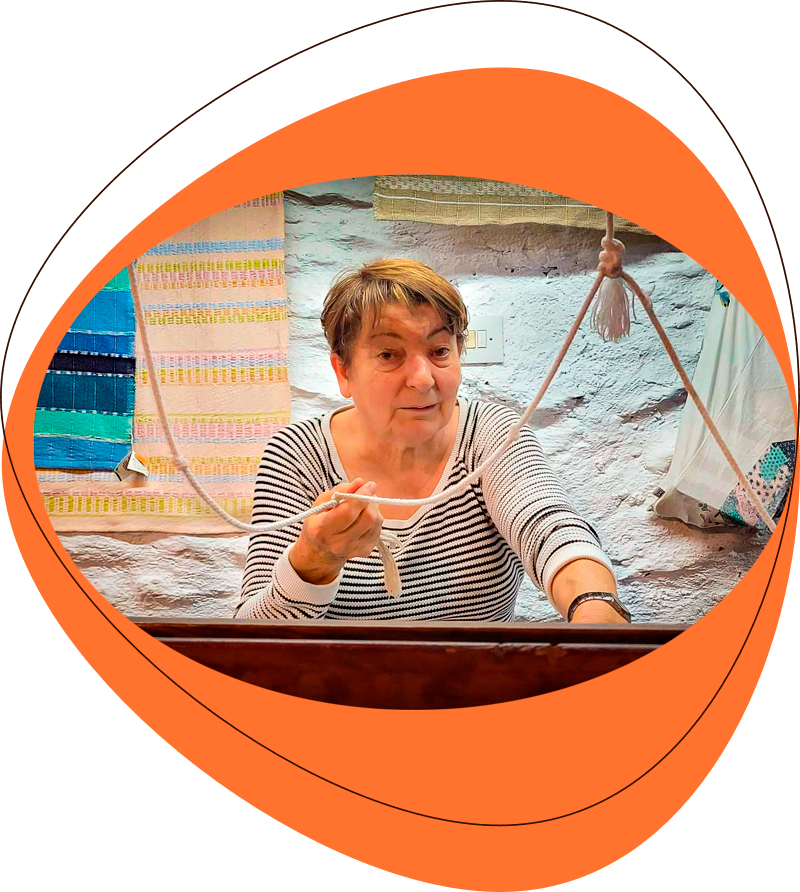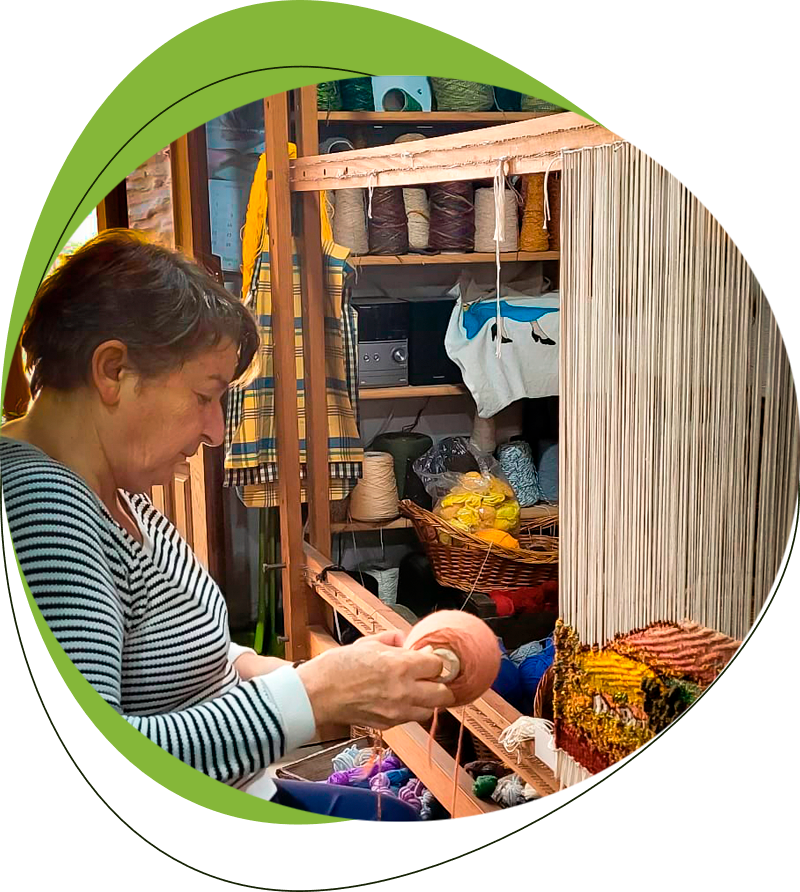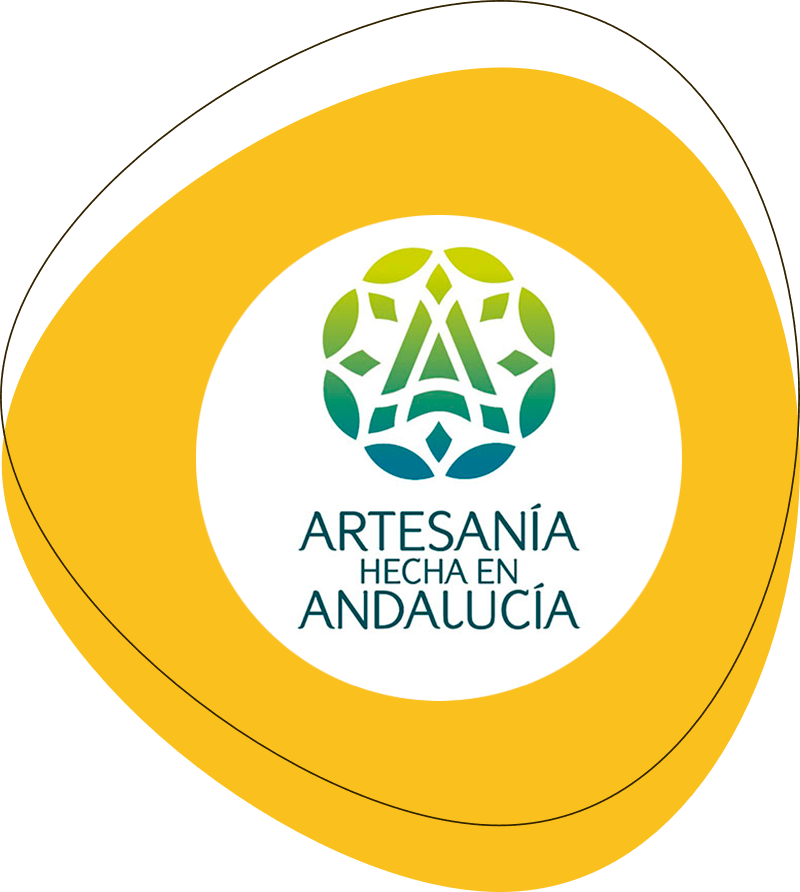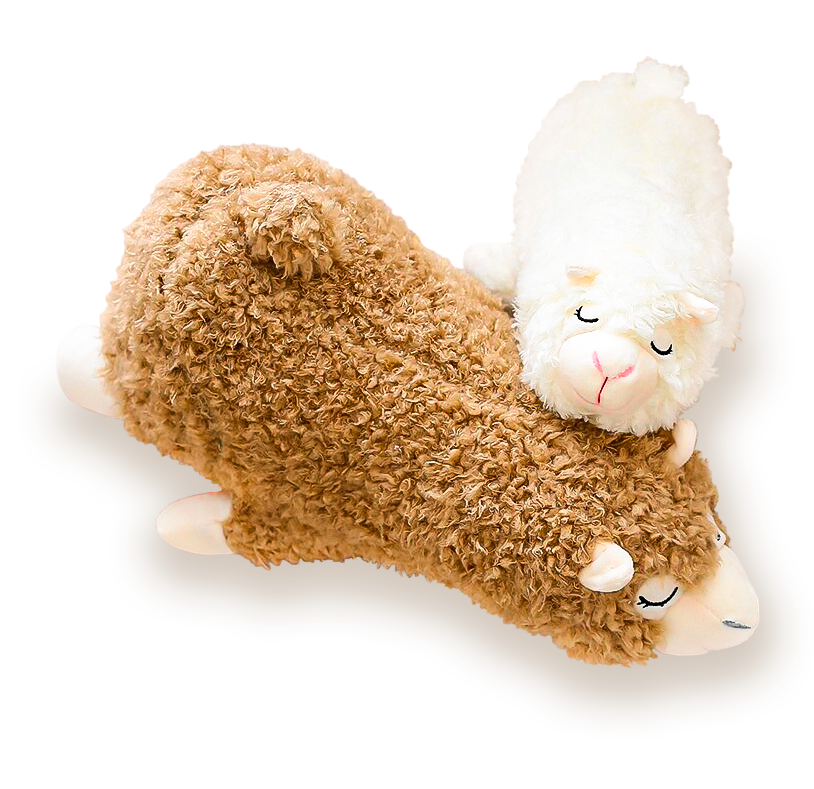 The creative process of a tapestry.
When clients contact Mercedes in order to get a tapestry woven, there are usually two situations happening: they choose a piece of work already captured in a tapestry, or the second, when the clients bring their own sketch of the drawing that they want.
In the first case, the result won´t be exactly the same as the model. Each tapestry is handmade, so it will have small details that will make it unique.
In the second scenario, considering the client´s ideas and wishes, Mercedes does a study of the design with sketcher, the colour palette, the appoximate measurements and cost.
Once the client approves the details, Mercedes will combine the different fabrics and techniques like types of knots (Turkish, Spanish, Soumak..) to finish the tapestry and send the completed work to the clients home.